Malcolm Gladwell is back in town with a new book this month: Talking to Strangers. Great read – insightful & crisp like Gladwell's earlier works. Never dry, sometimes actionable, frequently inspiring. Full of specific stories & research, a walking example of Gladwell's belief: "Most interesting people talk about things with a great deal of specificity."
For podcast lovers: Oprah Winfrey interviewed Gladwell about this book in the latest episode of Super Soul Sunday. A nice intro into the book.
From Neighbors to Strangers: Change in Interactions
Setting up the context in the opening chapter, Malcolm talks about how we interact with others have changed:
"Throughout the majority of human history, encounters – hostile or otherwise – were rarely between strangers. The people you met and fought often believed in the same God as you, built their buildings and organized their cities in the same way you did, fought their wars with the same weapons according to the same rules."
Our ancestors mostly interacted with "neighbors", as in people who lived in close proximity and had a common base for communication – including a common language & common cultural norms. This "common ground" reduced the cost of communication, making it very unlikely that things were "lost in translation" – both literally & metaphorically.
In contrast:
"Today we are now thrown into contact all the time with people whose assumptions, perspectives, and backgrounds are different from our own…struggling to understand each other."
Today, we live in an Era of Strangers – people whose beliefs, upbringings & habits that are drastically different from our own. Yet, we could be terrible at times in understanding these differences. As Malcolm put it, the book "Talking to Strangers is about why we are so bad at that act of translation."
Let's dig in to look at key takeaways from the book.
Two Puzzles We Got from Spies & Diplomats
Fidel Castro released a documentary on Cuban national television titled The CIA's War Against Cuba:
"Cuban intelligence, it turned out, had filmed and recorded everything the CIA had been doing in their country for at least ten years – as if they were creating a reality show…On the screen, identified by name, were CIA officers supposedly under deep cover…The most sophisticated intelligence service in the world had been played for a fool."
The Cuban government had, in effect, converted almost all of CIA agents in Cuba into their agents, and fed fake information back to CIA for years. Years!
Malcolm says the CIA's spectacular failure brought up Puzzle #1: "Why can't we tell when the stranger in front of us is lying to our face?" Why did the CIA – with the world's top minds trained in espionage – failed to realize their agents lied to them for years?
Similar misjudgments happened on the other side of the world, in Britain. Before World War II broke out:
"(Then UK Prime Minister) Chamberlain's negotiations with Hitler are widely regarded as one of the great follies of the Second World War. Chamberlain fell under Hitler's spell. He was outmaneuvered at the bargaining table. He misread Hitler's intentions."
Others in Britain saw through Hitler – Winston Churchill was one of the people who "never believed for a moment that Hitler was anything more than a duplicitous thug."
What's interesting, though, is although Chamberlain spent hours with Hitler in person, Churchill only read about Hitler on paper. "The people who were right about Hitler were those who knew least about him personally." Here comes Puzzle #2: "How is it that meeting a stranger can sometimes make us worse at making sense of that person than not meeting them?"
Even trained spies & diplomats could get it all wrong when it comes to strangers – just imagine how complicated this whole thing is:
"We have people struggling with their first impressions of a stranger. We have people struggling when they have months to understand a stranger. We have people struggling when they meet with someone only once, and people struggling when they return to the stranger again and again. They struggle with assessing a stranger's honesty. They struggle with a stranger's character. They struggle with a stranger's intent."
* * *
"It's a mess."
Talking to strangers is a mess indeed. Below are some tips that may provide some guidance.
"Default to Truth" is A Mental Shortcut that Works Most of the Time, but Trips Us Over at Unexpected Times
Psychologist Tim Levine did an experiment: he asked participants to watch videos of students talking, and try to spot liars among them. The result:
"We're much better than chance (>>50%) at correctly identifying the students who are telling the truth. But we're much worse than chance (<<50%) at correctly identifying the students who are lying. We go through all those videos, and we guess – 'true, true, true' – which means we get most of the truthful interviews right, and most of the liars wrong."
Malcolm calls this "default to truth: our operating assumption is that the people we are dealing with are honest." More importantly, Levine finds "we stop believing only when our doubts and misgivings rise to the point where we can no longer explain them away". In other words, for us to switch off the default-truth mode, we not only require some doubt – we require enough doubt, unshakable doubt, undeniable doubt that it would take an insane person to not change his or her opinion.
Borrowing words from the legal principle of "innocent until proven guilty" here, we all practice the mental shortcut of "trust until proven a lie" – and this burden of proof has an extremely high threshold. We require evidence to go way, way, way beyond reasonable doubt.
As Malcolm summarizes it:
"That is Levine's point. You believe someone not because you have no doubts about them. Belief is not the absence of doubt. You believe someone because you don't have enough doubts about them."
* * *
"Just think about how many times you have criticized someone else, in hindsight, for their failure to spot a liar. 'You should have known. There were all kinds of red flags. You had doubts.' Levine would say that's the wrong way to think about the problem. The right question is: were there enough red flags to push you over the threshold of belief? If there weren't, then by defaulting to truth you were only being human…doubts trigger disbelief only when you can't explain them away."
Our mental shortcut of "default to truth" is not completely useless – to the contrary, it is an evolutionary toolkit that gives us "efficient communication and social coordination" – at the cost of "an occasional lie":
"Lies are rare…it doesn't matter so much that we are terrible at detecting lies in real life. Under the circumstances, in fact, defaulting to truth makes logical sense. If the person behind the counter at the coffee shop says your total with tax is $6.74, you can do the math yourself to double-check their calculations, holding up the line and wasting 30 seconds of your time. Or you can simply assume the salesperson is telling you the truth, because on balance most people do tell the truth."
Every day, we make countless decisions about whether or not to trust someone. Our default decision is to opt for the higher-probability scenario, i.e., the other side is telling the truth. In a handful of scenarios, we misjudge and pay for misplaced belief in a liar.
But overall, the total cost we pay is lower than the reverse "default to lie" position – imagine aggressively fact checking & analyzing every word others say, every action others take. It would be impossible to go on with life without becoming schizophrenic!
"Default to truth biases us in favor of the mostly likely interpretation."
Related reading: A case in point of when "default to truth" goes wrong is the story of the scandal of Theranos – a company that made repeated lies that tripped over some of the world's best investors & experts, who refused to change their belief in the company despite red flags. I highly recommend the investigative journalism into this: Bad Blood. Page-turner. Amazing story about ethics, business, and the human mind.
What the TV Show "Friends" Got Wrong: Transparency of Feelings is Rarer than We Think
For those who watched Friends, think about this: "it is almost impossible to get confused (when watching the show)…you can probably follow along even if you turn off the sound." Why is this?
Malcolm cites research done via the Facial Action Coding System (FACS), a scoring system for facial expressions:
"FACS analysis tells us that the actors in 'Friends' make sure that every emotion their character is supposed to feel in their heart is expressed, perfectly, on their face…the facial displays of the actors are what carry the plot. The actors' performances in Friends are transparent."
Malcolm defines "transparency" as "the idea that people's behavior and demeanor – the way they represent themselves on the outside – provides an authentic and reliable window into the way they feel on the inside."
I would define transparency as an idea about consistency: "transparency" = the facial expression someone displays is consistent with what the majority of people would display, if they felt the same feelings. Borrowing the terminology "group-think", perhaps this could be called "group-face", i.e., have facial displays that the majority of your group would put on if put in the same shoes.
For example, a person who feels happy and wears a wide grin is being 'transparent', whereas the same person would be considered 'not transparent' if he frowns instead. Friends is a TV show of high transparency.
Fans of Friends, beware – the transparency you see in the show is rarely seen in practice!
"Transparency is a myth – an idea we've picked up from watching too much television and reading too many novels where the hero's 'jaw dropped with astonishment' or 'eyes went wide with surprise.'"
German psychologists Schutzwohl and Reisenzein carried out an experiment – they created a scenario that would surprise participants, who were later asked to describe their facial expressions. Almost all of the participants "were convinced that surprise was written all over their faces."
But it was not:
"In only 5% of the cases did they (researchers) find wide eyes, shooting eyebrows and dropped jaws. In 17% of the cases they found two of those expressions. In the rest they found some combination of nothing, a little something, and things – such as knitted eyebrows – that you wouldn't necessarily associate with surprise at all."
The researchers concluded "participants in all conditions grossly overestimated their surprise expressivity…[t]hey inferred their likely facial expressions to the surprising event from…folk-psychological beliefs about emotion-face associations."
So the next time you think you have "read" someone from their facial expressions, think again. People are less transparent than you think.
Related TV show: Lie To Me is a US TV series about solving crimes analyzing micro-expressions, i.e., voluntary & involuntary facial expressions which happen so fast that they are not captured by the untrained naked eye. The show's story-line rests on the premise that certain micro-expressions may be involuntary and universal across cultures, a helpful tool for investigators to decipher the real feelings that criminals are trying to mask. Consider it as an alternative to your regular lie detector. There is academic research into micro-expressions too, though I have not looked at it in-depth.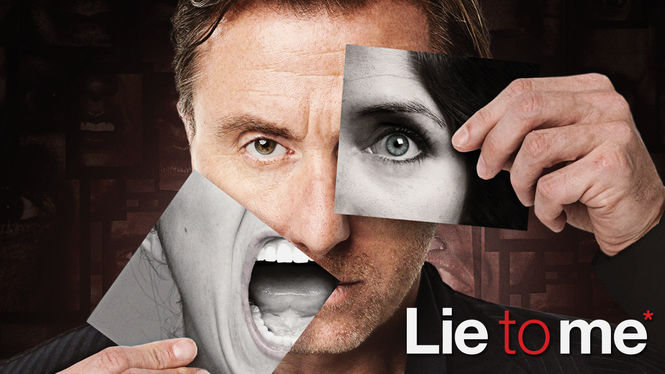 What Suicide & Criminal Behaviors Have in Common: Both are Coupling Behaviors
In 1962, gas suicide was the #1 form of suicide in England, accounting for over 40% of the cases. By the 1970s, town gas throughout the country was replaced with natural gas that contained no carbon monoxide, that would give you "a mild headache and a crick in your neck" at the worst, but nowhere near lethal.
"So here is the question: once the number-one form of suicide (town gas) in England became a physiological impossibility, did the people who wanted to kill themselves switch to other methods? Or did the people who would have put their heads in ovens now not commit suicide at all?"
If you think people will go for alternative forms of suicide, then you believe in displacement, which "assumes that when people think of doing something as serious as committing suicide, they are very hard to stop." If you think suicides will drop once the top form of suicide becomes impossible, then you believe in coupling: "the idea that behaviors are linked to very specific circumstances and conditions." Statistics suggest suicide and crimes are both coupling behaviors tied to specific contexts.
For example, after a suicide barrier was installed on the Golden Gate Bridge in San Francisco, a survey followed up on 515 participants who once attempted to jump from the bridge – only 25 of them (<5%) tried to kill themselves in other ways.
Similarly, crime is also shown to be a coupling behavior. Studies in different cities have converged on the same result: "Crime in every city was concentrated in a tiny number of street segments." This is referred to as the Law of Crime Concentration. Malcolm thinks the lesson for takeaway is:
"When you confront the stranger, you have to ask yourself where and when you're confronting the stranger – because those two things powerfully influence your interpretation of who the stranger is."
Don't Fall Into the "Illusion of Asymmetric Insight"
Let's play a game of word completion. Suppose I showed you "G L _ _", which word would you fill it with?
Now suppose I handed you 3 words that a participant has wrote: WINNER, SCORE, GOAL, what could you infer about this participant's personality? In one response, an interviewee wrote: "It seems this individual has a generally positive outlook toward the things he endeavors…indicate some sort of competitiveness."
Now let's flip the game on its head – suppose I asked you to complete the words, and then asked you what these words you completed reveal about your personality. Guess what? The majority of participants in this game refused to"agree with these word-stem completions" as a measure of their own personality.
This is what the psychologist Pronin calls the Illusion of Asymmetric Insight:
"The (biased) conviction that we know others better than they know us – and that we may have insights about them they lack (but not vice versa) – leads us to talk when we would do well to listen and to be less patient than we ought to be when others express the conviction that they are the ones who are being misunderstood or judged unfairly."
As Malcolm phrases it, it is easy to blame it on the stranger: "We think we can easily see into the hearts of others based on the flimsiest of clues. We jump at the chance to judge strangers. We would never do that to ourselves, of course. We are nuanced and complex and enigmatic. But the stranger is easy. If I can convince you of one thing in this book, let is be this: Strangers are not easy."
If I could leave you with only one takeaway, then let it be this: strangers are not easy. What is easy to do is to blame the strangers for any meaning lost in translation – without assessing our own biases. Hopefully this book has given all of us some actionable tips on "talking to strangers". Once again, I highly recommend reading the whole book from cover to cover – I hope you will find it to be a page-turner as I did.